He raised his right hand in 1973
Amar Bharati is a Hindu who raised his right hand in 1973 and has not put it down since. He sees it as a devotion to Shiva (an Indian God) and a representation of his goal of bringing universal peace.
He raised his right hand in 1973 and hasn't taken it down since, but why?
Bharati practices severe self-discipline and abstinence from all forms of indulgence, typically for religious reasons. This means that he lives a life away from material needs, as well as from any unholy activities, that is, he lives as a monk.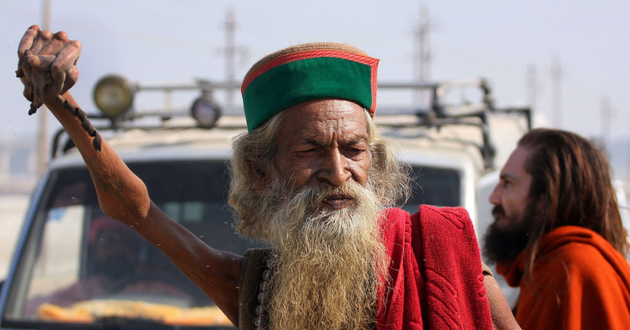 His life before he raised his hand
In the 1970s Bharati worked in an Indian bank, living a modest life with his wife and three children. One day he had an epiphany that made him choose to leave his family, work and friends to follow his religious calling.
Bharati decided to dedicate the rest of his life to Shiva, the God of Hinduism.
At first, he still felt tempted to do things that were not allowed as a monk, so he needed to do something more drastic to truly solidify his religious beliefs, so he raised his hand.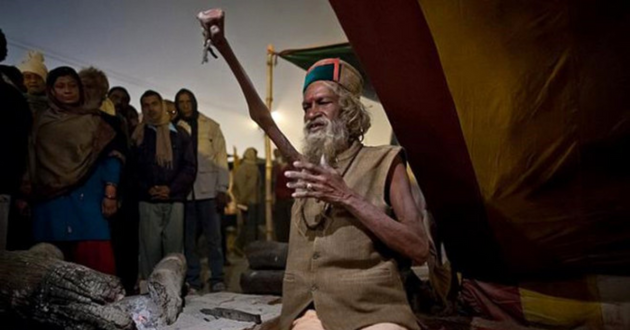 At first, the pain in his hand was excruciating, but the pain never surpassed his devotion. After the first two years, he started to lose all feeling in his arm and with that the pain started to disappear.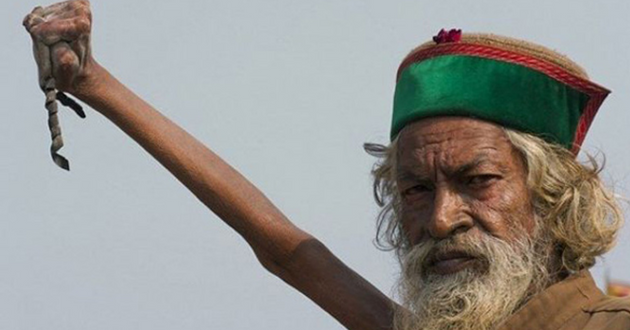 To imagine the enormous effort that Bharati has been making for the past 45 years, try to hold your arm up for a few minutes and you will probably feel pain after 2 minutes, but do not overdo this experiment.
Do you think this a good way to show your will power and devotion to God?
related articles: https://innerimpulse.com/2022/08/16/only-2-of-people-of-the-world-have-heard-this-weird-sound/
become a group member: https://www.facebook.com/groups/2168864433352046